Bot Appearence
Configures all aspects of the bot.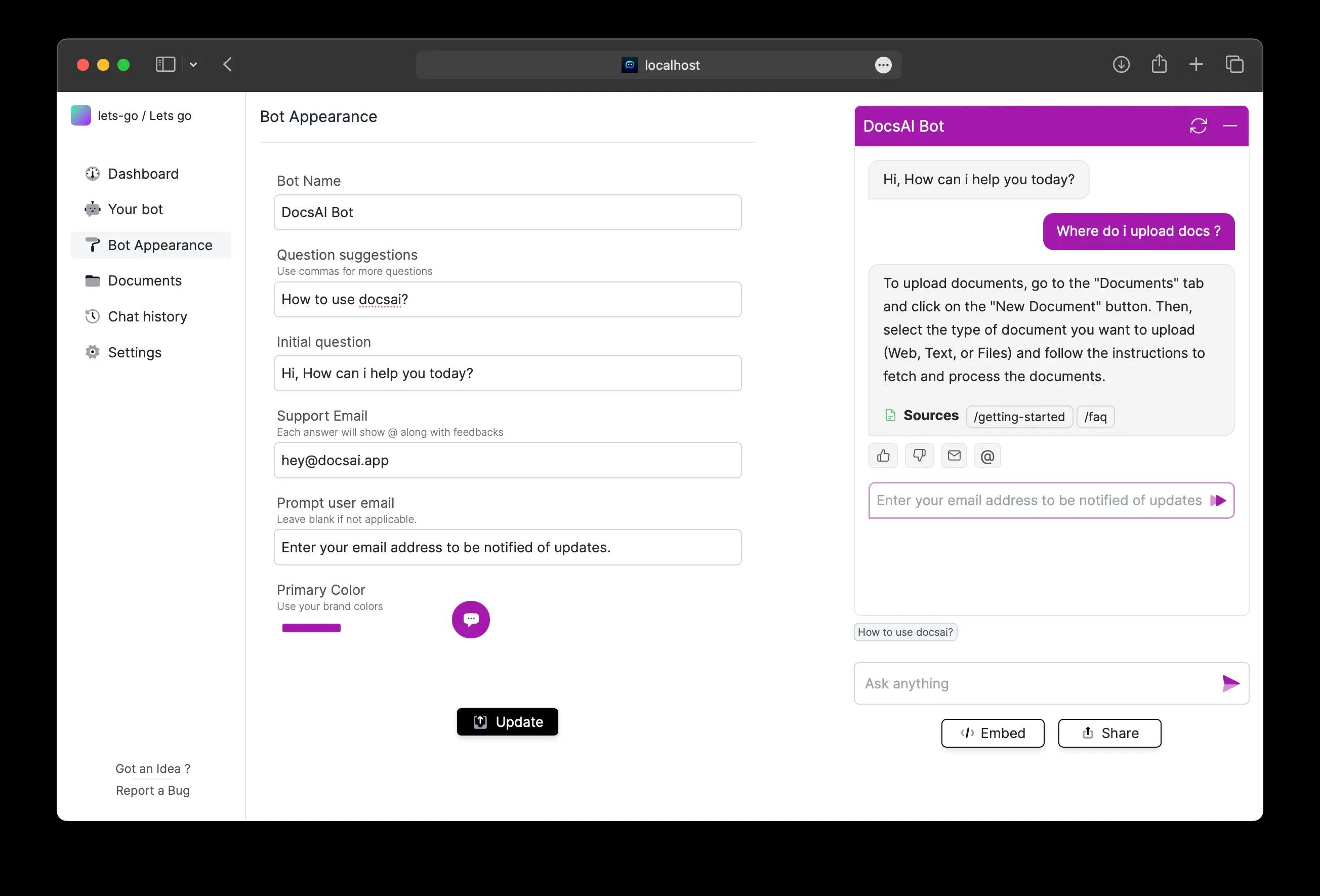 Bot name and Questions
The bot name will be displayed at the top of the chat box and used as the link preview title when you share your bot.

While you can add as many questions as you want, 1 or 2 questions related to the most frequently asked questions will be looking good. Use comma seperated values for multiple questions.

The initial question is used to greet and engage the user.
Support Email
Each answer will have an @ and email icon below it. Users can click the @ icon to copy the email address of the support team, or tap the email icon on mobile to open their default email app. You can also add multiple comma seperated mails for users to copy or send mail to.
Prompt user email
Ask your users for their email address to stay in touch. Leave the field blank if it does not apply. We do not force the email to be entered it should always be user's choice but let us know if you want to validate in feature requests.
If you're identifying users and you send userId then the prompt will disappeear. Learn more about identifying users via code
Colors
You can customize your chatbot's icon and header with your brand color, and DocsAI will automatically select a contrasting text color.
Feedback
Each answer will have a thumbs up and thumbs down icon below it. Users can upvote or downvote the answer to provide feedback, which will be visible in the chat history.
Let us know in the Feature Requests (opens in a new tab) if you are looking for something.